35 Stylish Gifts For Boyfriend 2019
It is your boyfriend's birthday, and you want to plan something special for him. But you are not sure what to buy as gifts for your boyfriend? Get unique and creative ideas to give your boyfriend a gift that he will cherish forever. Birthday is a special day, so your birthday gift for your boyfriend should also be equally special. Here are some 35 stylish and unique gifts for your boyfriend. 
Unique Romantic Gifts for Boyfriend
You share a romantic bond with your boyfriend, that is special. What better gift can you give to your boyfriend, a romantic gift or hatke gifts? Here are some options that you can choose from to give him perfect romantic birthday gifts for your boyfriend.
Pyaar Ka Chumbak: Give a unique photo magnet expressing your love for your boyfriend. Let him enjoy the pyaar ka chumbak every day. 
Notification Hampers: Notify your boyfriend how special he is in your life with a notification hamper. You can put special messages in a cute sealed envelope along with some Nuttiesand seal it in a notification box. 
Jar of Love: Gift him a jar of love that has 50 reasons for your love for him on colourful sticks. He will surely get overwhelmed with so many reasons for you loving him. 
Mug Sets: Share your special bond with special love meter mug sets. In this microwave-safe mug, you two can have fun by marking on the love meter on the mug. Enjoy the mornings with the measurement of your love for each other. 
Love Letter: Love letters are always special. On your boyfriend's birthday express your love for him in a handwritten font on a beautiful paper. You can choose from a variety of designs for love letters. 
Posters: You can tell him the things you love about your boyfriend on his birthday. You can give this special message on a poster with a glass frame.
Rose Forever: Roses are considered to be flowers that represent love. What if you seal a rainbow-colored rose in a glass box? Gift him this preserved rose with a special message for him. This special rose does not need to be watered or taken care of. It will stay in its form for about two years. 
Personalized Photo Cushions: A heart shape is a symbol of love. This birthday gives your boyfriend a heart-shaped photo cushion. Customise the cushion with a romantic photo of you with your boyfriend. This gift will surely make a great huggable gift that he will cherish.
These gifts can be given on any occasion, such as birthdays, anniversaries, etc. These can also make perfect valentine gifts for boyfriend. 
Which are the Best Personalized Birthday Gifts for Boyfriend?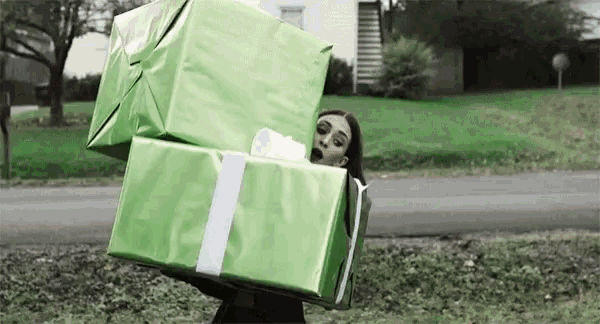 Personalised gifts are special and unique in their way. You can get unique gifts for boys on some of the best online gift sites. Here are some unique birthday gift ideas for your boyfriend. 
Personalised Chocolate Bars: Does your boyfriend have a sweet tooth? Does he love chocolates? Chocolates do make lovely add-on gifts, but what if you can do something different with these delicious chocolates? Personalise the chocolates with your boyfriend's name on it. The unique styles and designs of the wrapper of these chocolates make it even more attractive. 
Personalised Keychains: Keychains are one of the most useful gifts that can be given to anyone. What if you get a chance to personalise these keychains? Gift your boyfriend a personalised heart-shaped keychain. You can simply put a loving and memorable picture on the keychain. He will love to carry it around and fault the bond you two share.
Personalised Greeting Cards: Greeting cards have been the traditional way of wishing someone on his or her birthday. Give a personalised greeting card to your boyfriend as part of your birthday gift for him. You can express your love in the unique style by buying cards such as "I Love You More Than Whiskey" or "I Love You" pop up cards. You can put a memorable picture on the greeting card to make it special. 
Personalised Pillow Covers: This birthday, let the pillow cover do the talking. You can give a surprise to your boyfriend by putting a personalised pillow cover on his pillows in his bedroom that expresses how you feel about him. 
Birthday Cakes: A birthday without a cake is always incomplete. Order a fresh photo cake with a special message for him on his birthday online. You can put a lovely photo of the cake which is edible.
Personalised Cufflinks: For a workaholic and stylish boyfriend, a personalised initial alpha cufflink are the best option. The cufflinks do not only have a stylish design but will also have his initials. 
Fingerprint Gold Ring: Not only women but men too love to adorn rings on their fingers. Give your boyfriend a unique gold ring with his or your fingerprint on it. You can simply upload the fingerprint on a gifting website and get it printed on the ring. 
Name Necklace: Name necklaces have been a lovely gift idea for any occasion. You can personalise a necklace for your boyfriend with his name pendant. Various metals are used for these necklaces that do not get spoiled easily.
More Chocolates: No matter how many chocolates are given on birthdays, it always seems to vanish too soon. Personalise a tag with a lovely message for your boyfriend on a jar of Cadbury chocolates. 
Ways to Make Your Boyfriend Feel Special on Valentine's Day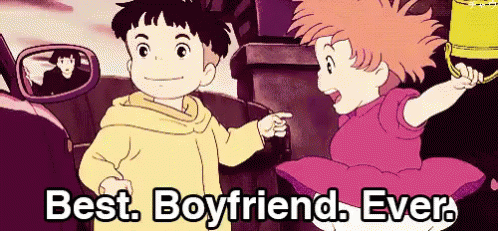 Does your boyfriend's birthday fall on Valentine's day? Then this calls for a double celebration. Give choose some of the best valentine gifts for your boyfriend online. Here are some Hatke gifts for your boyfriend this Valentine. Get naughty this valentine with some naughty gifts for your boyfriend. 
Glow In Dark Lovers Dice: Be a little playful with your boyfriend with a glow in dark lovers dice. Do what the dice says you to do and have a fun-filled evening with him. 
Truth Or Dare: Play a truth or dare game with your boyfriend in a naughty way. Let every truth or dare message something naughty about it. 
Table Clock: Table clocks may seem to be the most normal thing that you can gift someone. But is it normal enough to be gifted on Valentine's Day? Well, not if it is a naughty table clock. 
Keepsake Contracts: Get a contract made in a unique style and way. Get a naughty sex contract for your boyfriend on this valentine. 
Magazine Covers: Share your fantasies with your boyfriend with a personalised magazine cover. The magazine covers replicate popular fantasy magazines. 
Naughty Greeting Cards: Greeting cards need not always be simple and cute; they also are naughty. Get naughty with the boyfriend with a naughty message for him on a greeting card. 
Make sure that you create a romantic atmosphere around you before give your boyfriend these naughty gifts and giving him ideas for the evening without saying a word. 
Message bottles are one of the best surprises this season to make them feel loved, watch tis awesome video and Order Now.
Personalised Home Decor Gifts to Cherish Memories Forever
Does your boyfriend love to decorate his house with unique things? Then give him something that he will cherish forever. Give him a gift that will remind him of you every time he turns towards that home décor. 
Photo Lamp Hanging: Lamp hanging has always been a lovely gift as they make a lovely home décor item. Give your boyfriend personalised lamp hangings with some memorable photos. Let him enjoy these moments every time he switches on the lamp. 
Personalised Mini Easel: Express your love for him with a mini photo easel. This mini canvas on a wooden easel is a unique gift idea. The quality of the canvas is also outstanding. 
Wall Clock: Personalised wall clocks will make nice gifts for your boyfriend. You can add some memorable photos to make it unique on his bedroom wall. You can upload up to 6 pictures to make the wall clock more lovely and unique.
Desk Calendar: Let every month be special for your boyfriend. Gift him a personalised desk calendar with a special, memorable picture on every page of the calendar. Let every month bring out a special moment that you shared. 
Special Moments On Cushions: Capture every moment that you two shared on the cushion. You can upload up to 16 photos on the cushions through online gifting websites.
Personalised Glass Frame: Give your boyfriend a glass frame with his name on it that gives a beautiful message to him. These messages are written in rainbow colours that make it even more attractive. 
This has been quite an exhaustive list of gifts that you can give to your boyfriend on his birthday or Valentine's Day. You can buy these gifts online from one of the gifting websites. These websites offer right quality products at reasonable rates. It is also easy to personalise your gifts by simply uploading the pictures of messages on their website.